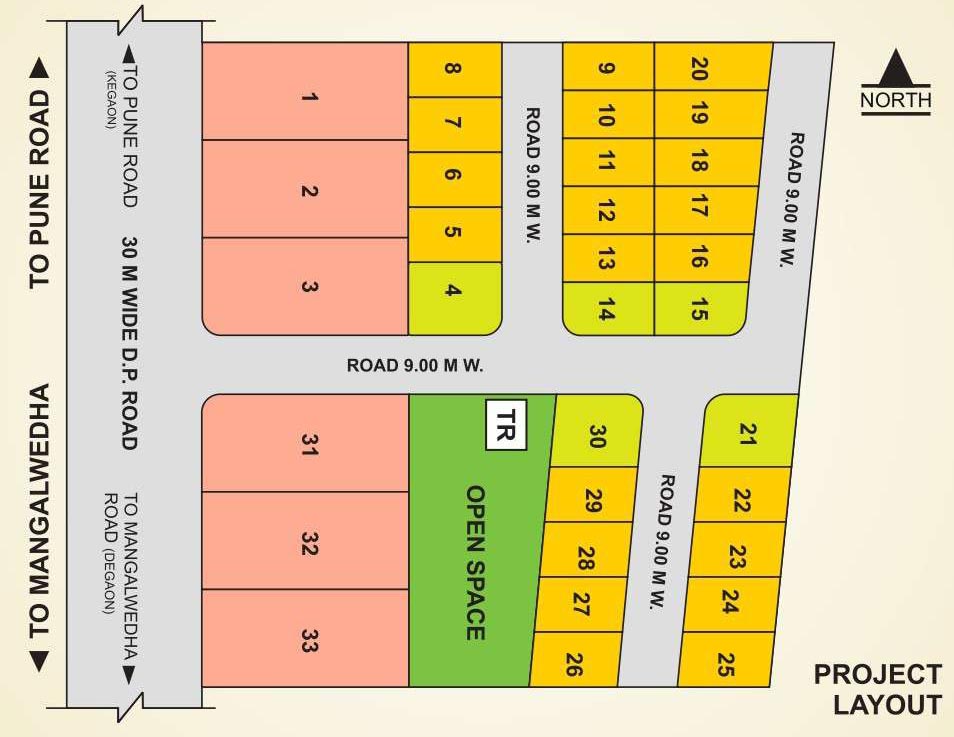 New Launch
Address :
Near Dental College, Shivaji Nagar, Kegaon, Solapur-Pune National Highway, Solapur
Nearby Landmark :
Dental College
Final Layout Sanctioned – ADTP Solapur Municipal Corporation
Separate 7/12 extract for each plot
Separate Municipal Corporation Tax Receipt for each plot
Separate Transformer for Light connection
Premium Residential N.A. Plots
Underground M.S.E.B. lines
Title Clear N.A. Plots
All Internal Tar Roads are 9 M wide
Stylish Main Entrance Gate with walk-thru gate facility
Street Lighting for enhancing safety and visibility while walking
All round 7 feet height Precast Compound Wall
Loan Facility available from renowned banks
Open Space with ample greenery.
Avenue Plantation
Vaastu Compliance
Pollution Free Lifestyle
Availability of Infrastructure Facilities like Schools, Colleges, Hospitals, Restaurant and Tourist destinations.